Indiana Jones and the Crystal Skull Train
From Drinktrain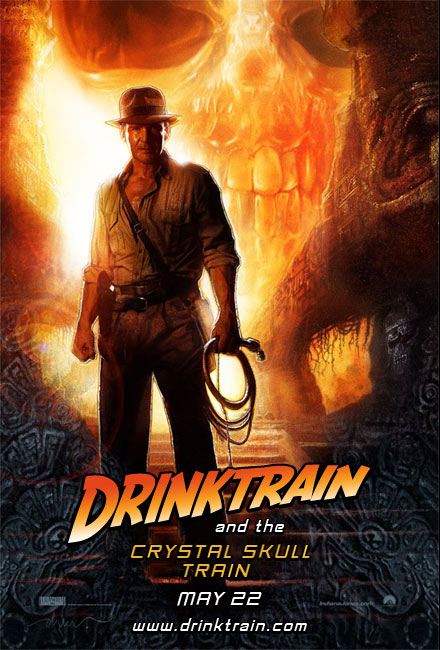 We've been watching the movies during movie night, now it's time to see the NEW one. Here are the details. Tickets are going fast so get your ASAP!!!
When: 5/22 @ 6:46 train from Mountain View to 4th and King
Afterplan: Hotel Utah for some epic fries then quickly to the theatre to get in line for the 11:15 showing.
Where: Century Cinemark 9 <- Click here for tickets.
Throw me the Idol! - I'm down for the train and the movie
Ramon - I'll bring the snakes and some beer
Cover your heart! - I'll be on the train, but the movie is too late for me or sold out
I hate snakes! - No train and no movie
Trilo - Sorry, Pani and I are already signed up to go to the opening (midnight show on Wednesday night)...
helju - alas--I have theater tickets. If anyone wants my spare movie ticket I'll gladly send it along.